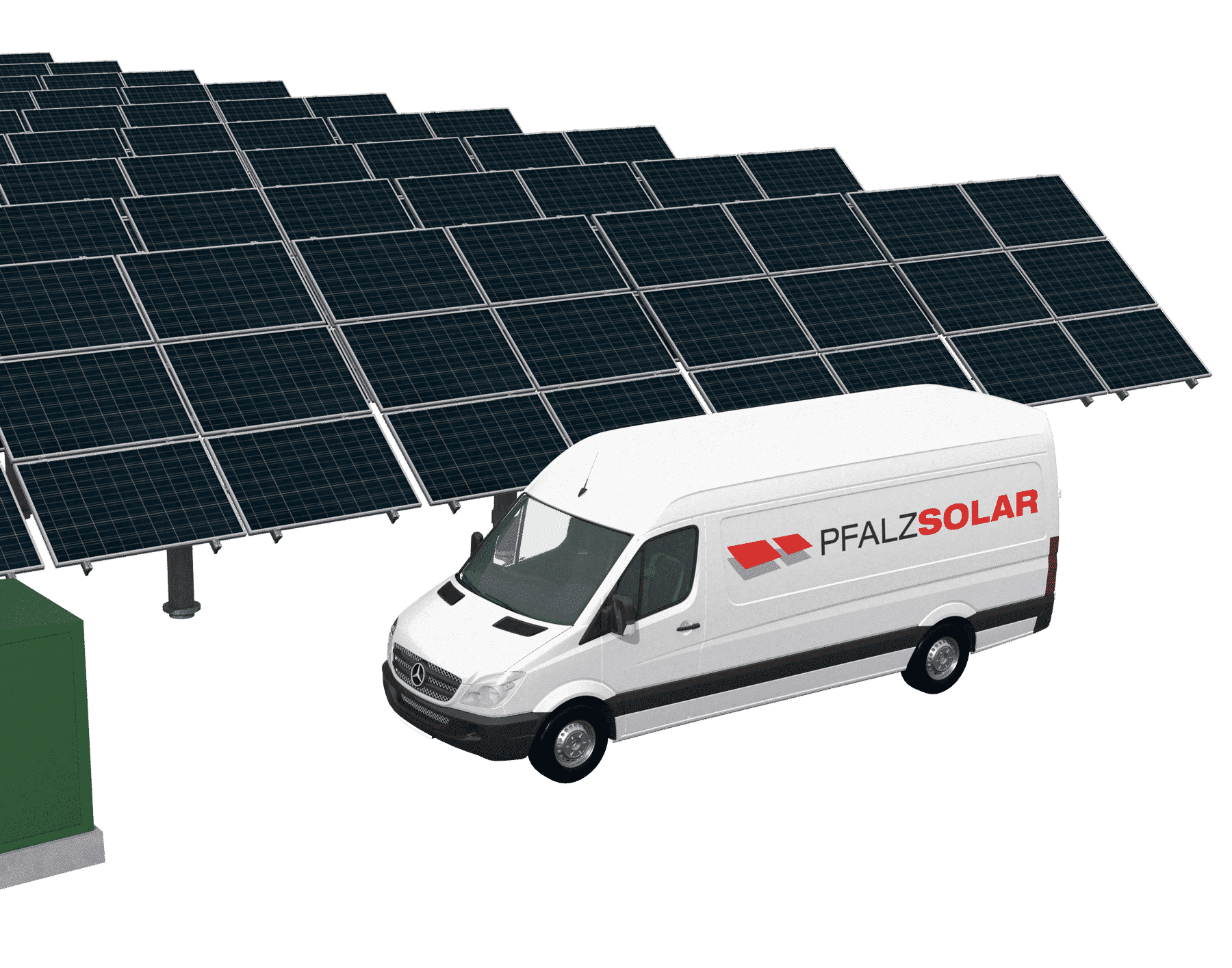 Operations & Maintenance
FROM PFALZSOLAR
Since 2003 we have been planning, building and operating photovoltaic systems – reliably, profitably and from a single source. No matter whether we implement a solar park with ten megawatts or a roof-mounted system with three kilowatts: Photovoltaic systems from PFALZSOLAR meet the highest quality standards.
Why? Because they are designed and implemented by solar professionals. Every PFALZSOLAR solar power plant is the result of our many years of expertise, our know-how and our passion for clean energy.
For this reason, we are not only the reliable partner of our customers until the plant is commissioned, but also afterwards. After all, professional operational management is the decisive success factor when it comes to achieving maximum yields in the long term. And this is exactly the goal that all our clients have in common – no matter how large, small or different their projects are. Our clients include national and international investors, from individual operators to energy suppliers and institutional financial investors.
In addition to the ever-increasing asset portfolio of our customers, we also operate numerous projects in our own portfolio. This is why we know what matters: optimum maintenance, early fault detection, short response times and complete documentation guarantee maximum yields and optimum returns.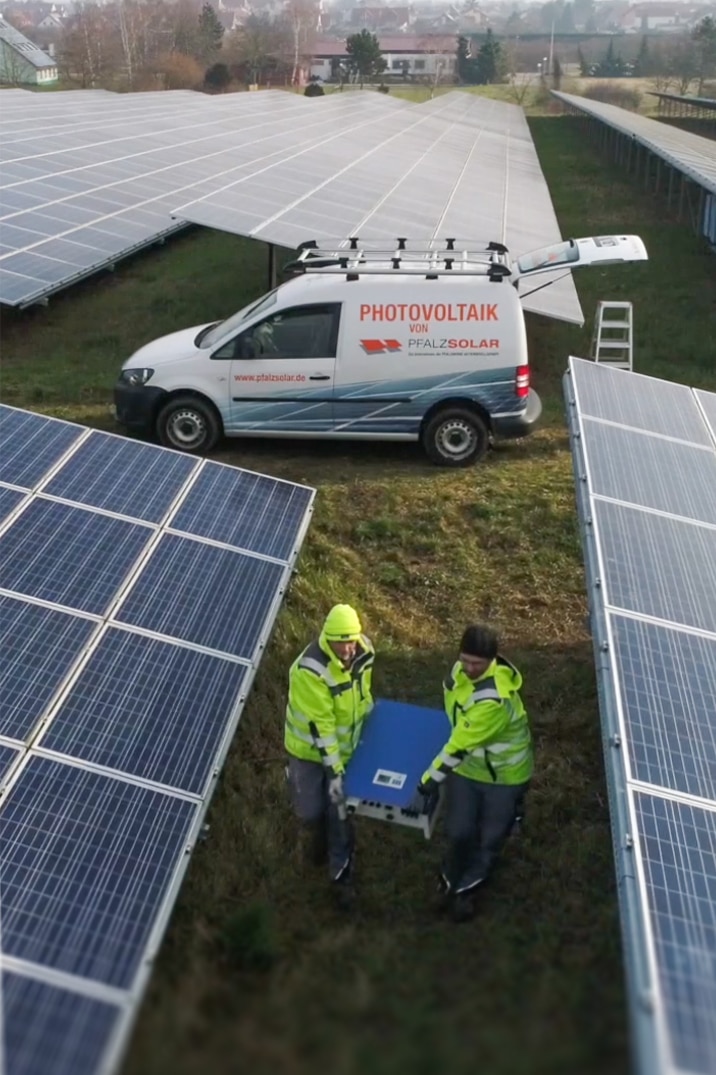 MAXIMUM YIELDS. MAXIMUM SAFETY. MAXIMUM SUCCESS.
Here you can see our solar professionals in action. Click on the sun to start the video.
WITH OUR CONTROL ROOM
WE ALWAYS HAVE YOUR PV SYSTEM IN VIEW
7 DAYS A WEEK.
MONITORING
Remote monitoring systems and modern control room technology make it possible for our solar experts to to operate your PV system perfectly. Like this, we're able to identify potential yield risks as early as possible and prevent them.
ERROR ANALYSIS & CLEARANCE
In the event of a fault, we are quickly on site – or, if possible, rectify the fault remotely. A detailed analysis of the fault is a matter of course for us, because this is the only way we can continuously improve our service.
MAINTENANCE & REPAIR
Regular maintenance contributes to the optimal performance of solar power plants. Our solar experts carry out the necessary maintenance work quickly and reliably.
WARRANTY & INSURANCE MANAGEMENT
Our experts are familiar with the warranty and insurance claims of plant operators. On request, we can take over the complete handling of warranty and damage claims.
COMMERCIAL SERVICES
Large-scale photovoltaic systems in particular are often operated within special purpose vehicles. This requires separate accounting, independent annual financial statements and much more. Our customers also benefit from our many years of experience in the commercial management of large-scale projects.
INDIVIDUAL SERVICES
From site maintenance to comprehensive system checks: we design individual services tailored to the needs of PV system operators.
Module Cleaning
a clean calculation
Dust, Pollen, Insects, Snow
Year after year, your photovoltaic system is exposed to a lot of dirt, which even the heaviest rain shower cannot always completely remove. A high degree of soiling leads to high yield losses, possibly up to 20% or even more in individual cases. Depending on the individual framework and location conditions of your PV system, module cleaning at regular intervals therefore acts as a real yield generator.
Whether cleaning is actually necessary must be determined on the basis of the actual loss of yield. After all, complete or partial module cleaning only makes sense if the economic benefit is greater than the associated expense.
Different systems can be used for module cleaning, depending on the conditions on site and of course on the size of your system. But above all, one thing is important: Module cleaning should always be carried out by a specialist to avoid uninsured damage.
Our solar experts will be happy to examine your system and make a concrete recommendation regarding cleaning.
Module cleaning: This is how it works
Click on the sun to start the video about module cleaning.